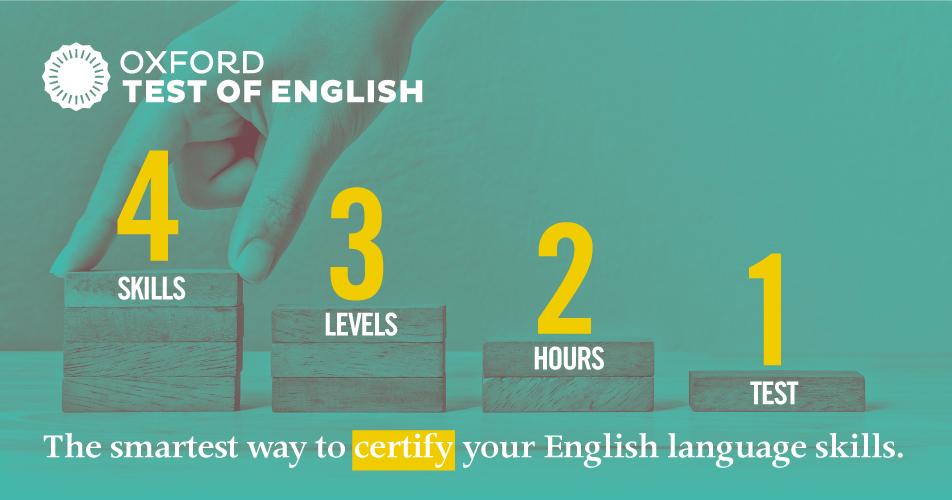 The Oxford Test of English is an affordable personalized test that fits you.
100% online, it's faster and more flexible than traditional language proficiency tests.
Plus it's the only language proficiency test certified by the University of Oxford.
Oxford Test of English:
assesses the ability to understand and communicate effectively in Speaking, Listening, Reading, and Writing
is multi-level, reporting at three CEFR levels: B2, B1, and A2.
is adaptive, which means that the test adjusts the difficulty of questions based on the test taker's responses, making the test more motivating, shorter, and giving a more precise measurement than traditional proficiency tests (Reading and Listening modules)
unique - the Speaking and Writing modules use task randomization, making each test an individualized experience.
You can book the test with as little as 7 days' notice, and receive your results on the day for
Listening and Reading and within 14 days for Speaking and Writing.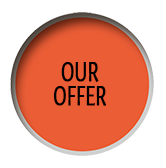 Oxford Test of English praised in independent report!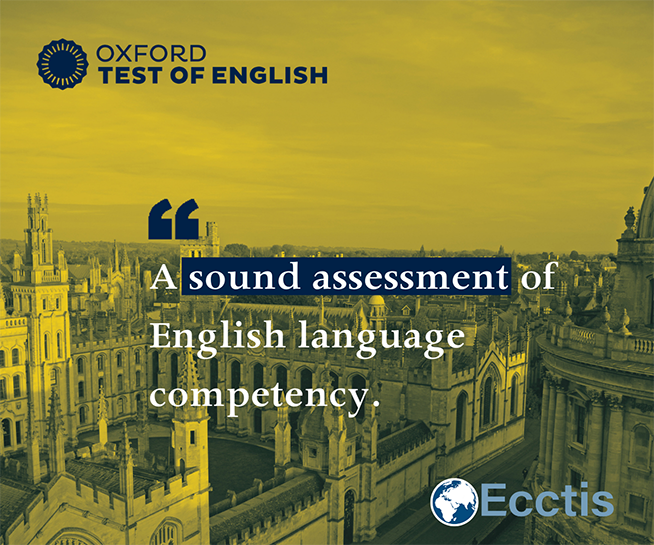 The Oxford Test of English has received positive praise from Ecctis in a new independent report.
The report confirms that the test is "well aligned to the CEFR", and finds the adaptive nature of the test (in listening and reading) to be "of particular note" – ensuring "a fair test of the candidate's competency".
This means students can feel assured knowing that their skills are being precisely assessed, therefore be even more confident when they present their results to potential employers or higher education institutions.
---
Recognized by NCC Education

The Oxford Test of English is recognized for acceptance onto NCC Education programmes.
Established in 1966, NCC Education offers qualifications, from primary to postgraduate, that lead to world class degrees, masters programmes and bright futures.