ENGLISH
New exams in English
Beginning in 2021 our students will be able to take the Oxford Tests of English at our offices in Parma and Milan, under the auspices of Oxford University Press.
We are now offering special English courses to prepare you to take these tests.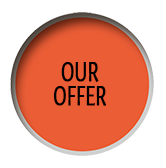 Other exams
We also provide special classes to prepare you for the following: Business English Certificate (BEC), Preliminary English Test (PET), First Certificate in English (FCE), Certificate of Advanced English (CAE), Proficiency in English (CPE), and IELTS.
The BEC (Business English Certificate) is an exam to test your competence in Business English, devised and recognised by Cambridge ESOL - University of Cambridge.
The exam will be held at a number of approved centres around Italy.
This email address is being protected from spambots. You need JavaScript enabled to view it. to book a place on one of the preparation courses for the above exams!
ITALIAN
Our school is a PLIDA examination centre authorized by La Dante (Società Dante Alighieri) from Rome

Visit our "Italian language courses and PLIDA certifications" page for more details.
We are planning 2023 sessions for the PLIDA exam (Italian as a second language certificate issued by Società Dante Alighieri).
Month
Levels
Date
February
A2, B1
22 February 2023
March
B2, C1
22 March 2023
May
A2
24 May 2023
June
B1, B2, C1
21 June 2023
June Juniores
A1, A2, B1, B2
24 June 2023
September
A2 , B1
6 September 2023
October Juniores
A1, A2, B1, B2
21 October 2023
November

A2, B1

B2, C1, C2

16 November 2023

17 Novembre 2023
Registrations are open, contact us to take the PLIDA exam at our school - official PLIDA examination centre!
SPANISH - FRENCH - GERMAN
We prepare our students to take the business-specific exams; esPRO BULATS, DELF PRO and Goethe-Test PRO, in collaboration with the Universidad de Salamanca, the Institut Français and the Goethe Institut.
ARABIC - CHINESE - PORTUGUESE - RUSSIAN
We are authorised by official Certification Bodies to provide courses that prepare our students for the ILA, HSK and CIPLE certifications in Arabic, Chinese and Portuguese and for the RKI (TORFL) certification, in collaboration with the University of Parma, for Russian.
---
Interlinguae is an accredited test centre for the Italian PLIDA and Spanish esPRO BULATS exams; meaning that these can be sat at our school or at your premises.
We help students enrol in the English BEC, PET, FCE, CAE, CPE, IELTS, French DELF PRO, German Goethe-Test PRO, Arabic ILA, Chinese HKS and Portuguese CIPLE exams, which are held at the relevant offices.